Upcoming Training Opportunities:
UNDERSTANDING AND IMPLEMENTING ASME NQA-1
3 days, May 7-9, 2018
8:00 a.m. – 5:00 p.m.
Credits: 2.4 CEU's
Location: ProcessQM training room at 200 DP Road, Suite A, Los Alamos, NM, 87544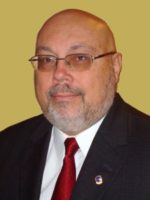 Instructor(s): Norman P. Moreau, PE, CSQE, CQA, ASME Fellow
Description:
The overall objective of this three-day course is for students to gain a working knowledge of the ASME NQA-1 standard for Quality Assurance Requirements for Nuclear Facility Applications. Participants will be introduced to the history, structure, and content of NQA-1. The course looks at acceptable methods for implementing an effective NQA-1 within various regulatory environments. Special topics of interest to the nuclear industry will be discussed and current practices examined. These include commercial grade dedication, software QA, and use of relevant Subparts.
Key Topics Covered:
Regulatory requirements within the NRC and the DOE
Procure items and services
Evolution and Structure of NQA-1
Control items and services
Develop an NQA-1 QA program
Perform assessment activities
Documenting an NQA-1 program
Address special topics
Conduct design and test activities
Who should attend:
Quality Engineers, Auditors, Engineers, Project Managers, Inspection Personnel, Production Supervisors, Facility Representatives, Procurement Personnel, Safety System Oversight Staff, and Assessment Personnel.
Prerequisites:
Participants must obtain a copy of ASME NQA-1–2008/2009, Quality Assurance Requirements for Nuclear Facility Applications. Copies of NQA-1 may be purchased through the ASME Publications Website. Department of Energy students are encouraged to bring copies of 10 CFR 830, Subpart A – Quality Assurance Requirements and DOE O 414.1D, Quality Assurance.
Cost: $1,495.00
Early Bird Discount (if purchased by January 31, 2018): $250.00
The certificates of participation are provided upon successful completion of the course.
_____________________________________________
Cancellation Policy:
All instructor-led training classes are subject to this Cancellation Policy.
NOTE: If your organization or agency is tax exempt, please e-mail your NTTC or Tax Exempt# to info@processqm.com and select "Check payment" option to issue a check for the correct amount. Alternatively, you may pay a full amount online and request a refund for the tax amount. Thank you.
_____________________________________________
Past Trainings:
View Our Previous Training Events