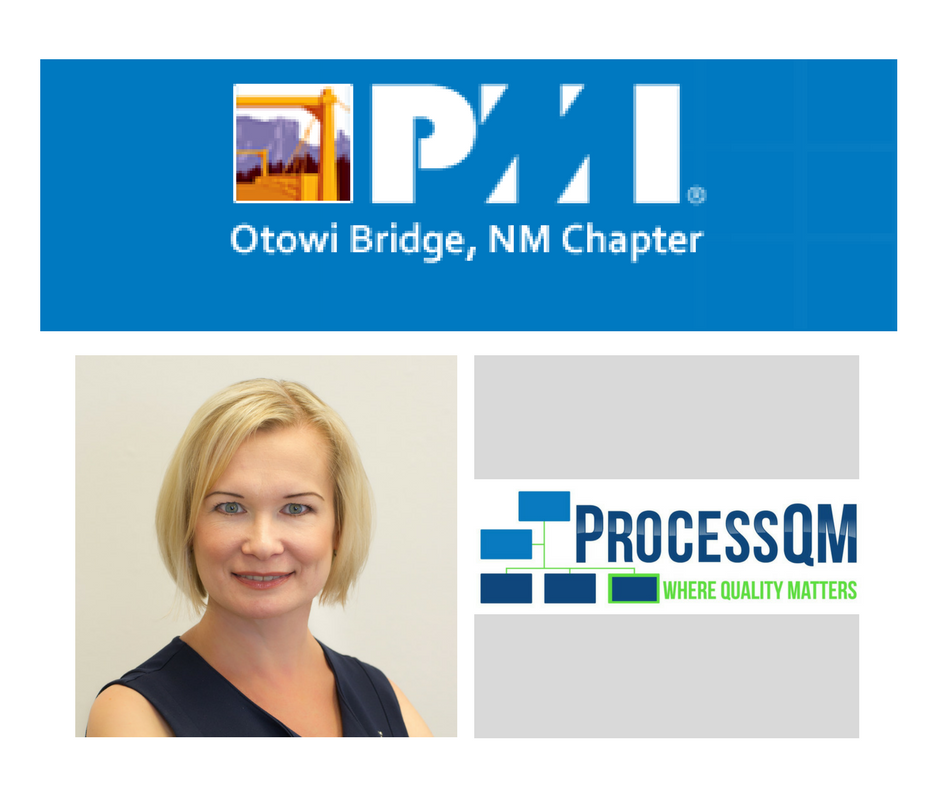 ProcessQM President Lena Isaacs will be presenting at the February PMI Otowi Bridge, NM Chapter meeting on Wed., Feb. 28 from 11:30-12:30 p.m. The topic will address "Root Causes, Corrective and Preventive Actions," and take place at the University of New Mexico – Los Alamos – Lecture Hall in Building 2.
This event is free to PMI members and $5 for non-members.
Registration is available at the PMI Otowi Bridge Chapter website.