Ellaine David
Ellaine David, president of MixEllaineNews Consulting, is a Performance Improvement Expert with over 20 years' successful track record in leading enterprise-wide Organizational Change and Design strategies. She is known to design multi-disciplinary OCM and OD&T programs that ensures alignment with the company's vision and mission, and has presented at multiple professional organizations and conferences.
She's a founding member of The Association of Change Management Professionals (ACMP) and previously serves the board of directors for The International Society for Performance Improvement, LA Chapter (ISPI-LA).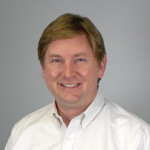 Jim Garrison
Jim Garrison is presently the Business Development Engineering Manager at United Controls International (UCI) where he coordinates and supports activities to increase UCI's market visibility and strategic partnerships. Prior to this appointment, Mr. Garrison led UCI's Seismic and Equipment Qualification Department, overseeing the review and creation of Nuclear Qualification Test Plans and Reports. He also dealt directly with site procurement, design, seismic and environmental engineers to develop plans to determine the Seismic acceptability, installed design life and susceptibility to Harsh Environment conditions of mechanical and electrical parts located in safety-critical areas of Nuclear Power Generation Stations.
Mr. Garrison received his Bachelor of Science in Aerospace Engineering from the Georgia Institute of Technology. He is an NQA-1 certified lead auditor and subject matter expert in environmental qualification, 10 CFR 50 Appendix B, and 10CFR50 Part 21. Mr. Garrison is a Lead Instructor with Nuclear Training Institute for their Commercial Grade Dedication and Environmental Qualification courses. He also serves on the NUOG Supplier Advisory Committee and has sat on committees to write/revise EPRI's Guideline on Prevention and Detection of UnDeclared Digital Content (3002008010) and EPRI's upcoming guideline on Reverse Engineering.

Maria Guy
Maria is a Partner with GiANT Worldwide, an organization dedicated to equipping individuals and organizations with exceptional leadership skills. With her executive background, Maria is familiar with the challenges leaders face. She helps people understand what it looks like to be a leader worth following and coaches them to fight for the highest possible good in the lives of those they lead. Maria received her Bachelor's in Construction Engineering from the University of New Mexico and a Master of Science in Civil Engineering from the University of Colorado at Boulder. She spent 20 working in the construction profession, including 17 at JB Henderson Construction Company, Inc., ultimately serving as the Vice President of Corporate Support. She performed key executive functions related to overall corporate administration and management while providing leadership and strategic direction for the company.
Maria has served on the Civil Engineering Board at the University of New Mexico and the Associated General Contractors of New Mexico (AGC-NM) Board of Directors. In 2008, she became AGC-NM's first (and so far, only) female president since it was established in 1948. In 2012, Maria was awarded the Skill, Integrity and Responsibility (SIR) Award from the AGC-NM. The SIR Award is presented to individuals dedicated to the construction industry who have been instrumental in groundbreaking advancements for the profession.
Additionally, she has been recognized as one of New Mexico's Top 40 Under 40 and a Woman of Influence by the Albuquerque Business First. Maria completed two 3-year terms as the Governing Board President of ACE Leadership High School, a pioneering charter high school preparing youth to enter the architecture, construction and engineering professions through a project-based learning model. Maria spent her career in the construction industry serving, leading and breaking ground for women in the profession. She is a popular speaker, trainer and consultant.

Norman Moreau
Mr. Norman Moreau is the president and a principal consultant for Theseus Professional Services and has been working in the nuclear industry since 1986. Starting as a quality engineer at the Fort Saint Vrain Nuclear Generating Station, Mr. Moreau continued his nuclear career as a principal engineer for General Physic Corporation focusing on codes, standards, licensing, and unreviewed safety question training and consulting services. Before starting Theseus Profession Services in 1999, Mr. Moreau served as a senior quality advisor for the Department of Energy's high-level waste vitrification program.
Mr. Moreau specializes in software quality assurance, design control, and records management. His company's client list includes nearly every major Department of Energy site and laboratory. Southern Nuclear Company; Westinghouse Electric Company; NuScale Power; Sargent and Lundy; Curtis-Wright; Intergraph; GUTOR – A Schneider Electric Company; and numerous nuclear supply chain engineering firms, constructors, manufacturers, laboratories, and software solution providers.
Mr. Moreau has been a member of the ASME since 1982 and since 1990 has been an active participant on the ASME Committee on Nuclear Quality Assurance. He has been on the Main Committee since 2002 and from 2004 to 2008 he served as the Vice Chair, Subcommittee on Engineering and Procurement Processes. In 2008 he was elected to lead the newly formed Subcommittee on Software Quality Assurance. In 2014, Mr. Moreau was elected Vice Chair of NQA and was appointed as the Chair of the Executive Committee. He is a registered professional engineer and holds a bachelor's degree in mechanical engineering and a master's degree in software engineering administration. He has been a certified NQA-1 lead auditor since 1989 and is also a certified ISO 9001, 14001, and OHSAS 18001 lead auditor. In 2015 Norm was recognized as ASME Fellow.
Return to TRAINING